Jury seated in Paul Manafort trial, as Mueller probe faces key test
Jury seated in Paul Manafort trial, as Mueller probe faces key test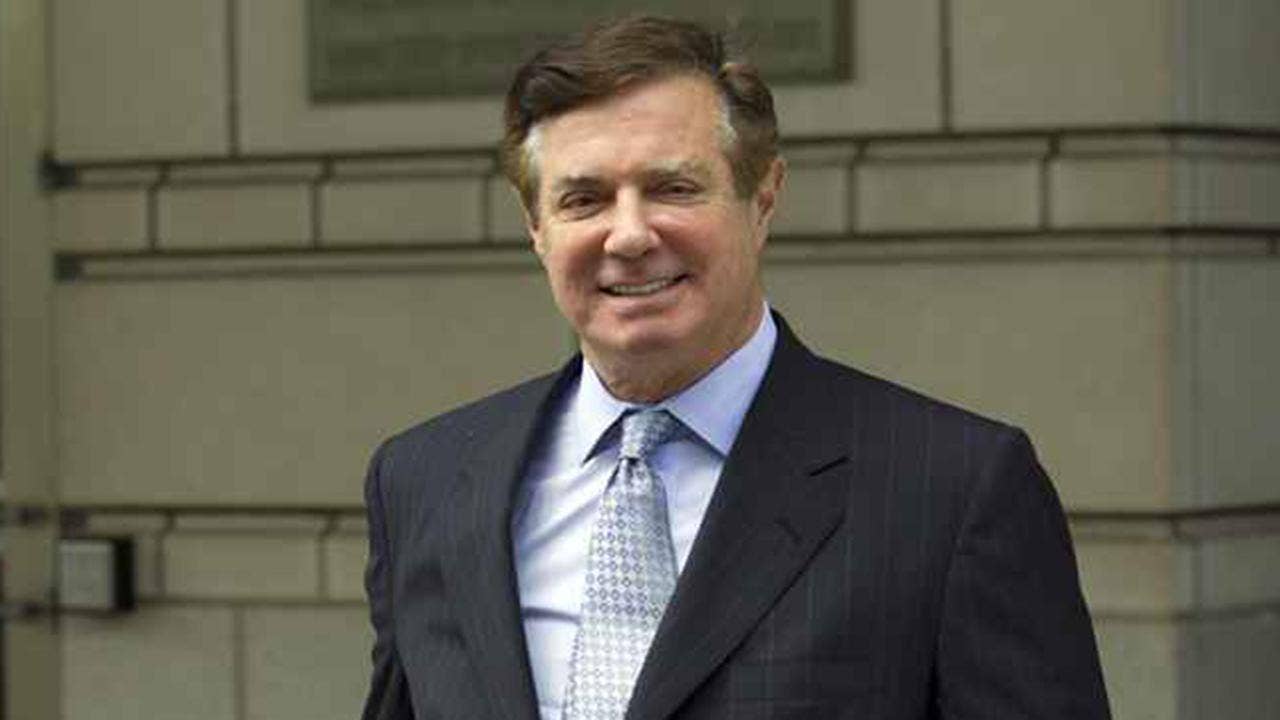 A jury has been seated in the high-stakes trial of former Trump campaign chairman Paul Manafort, with opening statements set to begin as early as Tuesday afternoon.
Jury selection moved swiftly as the trial kicked off at a federal courthouse in northern Virginia, refocusing the special counsel probe for at least the next several weeks on the veteran operative's alleged tax evasion and eye-popping spending habits – but not Russia's 2016 election meddling.
The jury is composed of six men and six women, with four alternates.
Manafort, who arrived early in the morning in a grey van with tinted windows, wore a suit and was seated with his lawyers.
Judge T.S. Ellis III instructed the pool of roughly 75 potential jurors earlier Tuesday that "nothing is more important than jury duty as an American."
The trial is the first arising from Special Counsel Robert Mueller's Russia probe. It represents a major test not just for Manafort, who faces decades in prison on bank and tax fraud charges if convicted, but also for Mueller, whose ongoing probe into Russian meddling in the 2016 presidential election could lose credibility if jurors ultimately acquit Manafort.
The Mueller team in Alexandria is being led by Andrew Weissmann, whose specialties included fraud and organized crime before Mueller enlisted him. Manafort's defense team is led by Kevin Downing.
President Trump repeatedly has called the Mueller probe a "witch hunt," and his attorney, Rudy Giuliani, has suggested the investigation is "rigged."
Neither the Virginia trial nor Manafort's separate upcoming trial in Washington, D.C., directly relates to any alleged collusion between Trump officials and the Russian government, or purported Russian disinformation campaigns — a fact that led to a tense courtroom showdown just months ago.
The judge in the case harshly rebuked members of Mueller's team in a preliminary hearing in May, saying they were pursuing the case against the ex-Trump adviser as a means to target the president.
WHAT TO KNOW ABOUT THE MANAFORT TRIAL
"You don't really care about Mr. Manafort," Ellis told prosecutors. "You really care about what information Mr. Manafort can give you to lead you to Mr. Trump and an impeachment, or whatever."
Prosecutor Greg Andres flatly told the judge: "I don't anticipate that a government witness will utter the word 'Russia.'"
But Ellis ultimately allowed the case to proceed, saying the prosecution fell within Mueller's broad authority to investigate Russian involvement in U.S. politics.
On Tuesday, jurors were told that all the charges against Manafort are financial in nature.
The trial, which is expected to last about three weeks, centers on accusations that Manafort intentionally hid millions of dollars he earned from the Ukrainian government and oligarchs to lobby on behalf of since-deposed pro-Russian leader Viktor Yanukovych.
Prosecutors say they will show that Manafort failed to report a "significant percentage" of the nearly $60 million in income from his Ukraine work on his tax returns, and did not properly indicate that he maintained bank accounts in foreign countries.
WITNESS LIST GIVES GLIMPSE AT MANAFORT TRIAL STRATEGY
They also alleged that Manafort committed bank fraud and bank fraud conspiracy in several instances.
Rick Gates, Manafort's former business partner, pleaded guilty earlier this year in the probe and cut a deal with prosecutors. He is one of 35 witnesses that the Mueller team said it may call during the trial.
Other witnesses Mueller has signaled may testify include those with information about Manafort's allegedly lavish spending habits. Five potential witnesses were offered and granted immunity in the case, including former Manafort accountants.
Manafort has been held in solitary confinement for alleged witness tampering by the judge in his pending D.C. trial, Judge Amy Berman Jackson. Manafort's attorneys have said his confinement has been unnecessary and unduly harsh, and has impeded his ability to communicate with his defense team.
Observers have questioned whether Trump will pardon Manafort if he is convicted. Trump has said he feels "badly" about Manafort's situation, and that he considers it unfair that he has been ensnared by Mueller's probe.
Fox News' Gregg Re, Jake Gibson and Anne Marie Riha contributed to this report.
Published at Tue, 31 Jul 2018 18:00:00 +0000