OHIO HOUSE SEAT STAYS RED…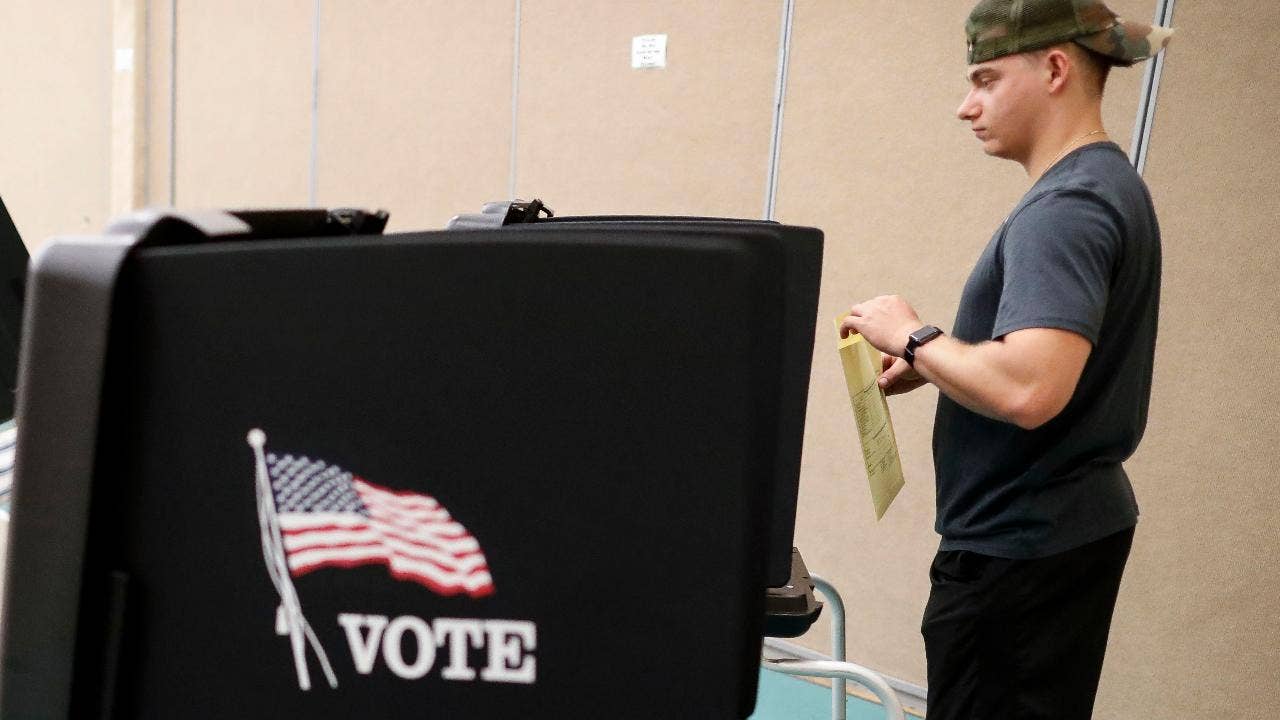 Here's what we learned from the special election in Ohio's 12th Congressional District Tuesday night:
Things are really, really close. But they are tight in lots of places.
Democrats have repeatedly transformed special elections in what are otherwise safe GOP districts into dogfights over the past year and a half. There was no reason the contest in Ohio should have been tight. Former Rep. Pat Tiberi, R-Ohio, long held the district.
Prior to that, Ohio Gov. John Kasich represented the district in Washington. But then again, Democrats have repeatedly put into play historically Republican districts in special elections.
Consider contests in Kansas, Georgia, Montana and South Carolina. Democrats came close to winning them all – but didn't. Democrats finally won a special election on GOP turf in late March. Rep. Conor Lamb, D-Pa., emerged victorious – but barely.
In other words, Democrats are making things close lots of places that shouldn't be close. That bodes well in the midterms as Democrats need to flip 23 seats to claim control of the House. But Democrats cannot continue to repeatedly make races close and lose. That's certainly not a recipe for victory in the House.
Consider this comment from Rep. Ben Ray Lujan, D-N.M., chairman of the Democratic Congressional Campaign Committee (DCCC): "That this race is too close to call speaks volumes about Danny O'Connor's strength and Republicans' expensive, failed playbook. With twice as many registered Republicans as Democrats, this district should have been a slam dunk for the GOP, and the fact that we are still counting ballots is an ominous sign for their prospects in November."
The "moral victories" like those last year in Kansas, Georgia, Montana and South Carolina mean nothing. Democrats need to steal seats in districts which Republicans historically owned. And Democrats keep coming up short with the exception of Lamb's victory.
Special elections sometimes serve as a bellwether for the general election. But they stand alone as a snapshot in time. We don't really know how engaged voters were in the Ohio special election in the dog days of August.
The "moral victories" like those last year in Kansas, Georgia, Montana and South Carolina mean nothing. Democrats need to steal seats in districts which Republicans historically owned. And Democrats keep coming up short with the exception of Lamb's victory.

– Chad Pergram
Whether the state certifies Republican Troy Balderson as the victor or Democrat Danny O'Connor the outcome of an isolated contest.
That won't be the case in the fall. There's a big gubernatorial contest in Ohio. Sen. Sherrod Brown, D-Ohio, faces Rep. Jim Renacci, R-Ohio, in the Senate race. Results of those battles will significantly influence who wins the full, two-year House term in November.
Also, Ohio officials may not call the race for days or even weeks.
That doesn't matter. The seat's been vacant since Tiberi quit in the winter. The seat will just remain open for a little longer. The House isn't formally in session again until September 4. The House wasn't going to swear-in the victor until then at the earliest.
If Balderson defeats O'Connor, here's why:
Consider the results of several counties in the district. The district consumes the northern part of Franklin County, Ohio. That county is home to Columbus and is the largest county in the state.
Democrats continue to do well on solid Democratic soil and increasingly dominate the suburbs. O'Connor ran up the scoreboard in Franklin County. But here's the problem for Democrats and O'Connor: Delaware County immediately to the north of Franklin County is quintessentially suburban. It's one thing for a Democrat to win the close-in suburbs of Columbus. It's another for Democrats to expand their reach further to the exurbs like Delaware County.
Democrats must really perform well in areas like Delaware County to have a shot of winning the House. Consider pundits who view Rep. Barbara Comstock, R-Va., as a target for a loss this fall.
Comstock represents a district in the distant suburbs of Washington, DC. The district then turns very rural (kind of like Ohio's 12th). Democrats need to extend their reach to the distant suburbs in order to get somewhere this fall.
Then, look at Muskingum and Morrow Counties in Ohio. Both are rural. O'Connor wasn't going to win there. The question then becomes how well O'Connor might perform in Muskingum and Morrow in an effort to offset the inherit Balderson advantage. O'Connor preliminarily bested percentages from Hillary Clinton in those counties in the 2016 presidential election. But for O'Connor to knock out Balderson means the Democrat needs to win just a few more votes in rural parts of the district.
This is something Democrats need in districts across the board this fall if there is to be any chance of a "blue wave." Democrats appear to show more traction in these regions. But is it enough? Not yet.
Here's something else we learned: President Trump makes a difference in these races…on both sides of the ledger. If Balderson's lead holds, one could plausibly argue that Mr. Trump's campaign rally in Newark, OH over the weekend may have been just enough to propel the Republican candidate to victory.
But "Trumpism" cuts two ways. This seat should have never been anywhere on the radar for the Democrats. Republicans may have had to pour millions of dollars into this contest just to hold the seat – for a few months. President George W. Bush won the district by 36 points in 2000. The President carried the same district by a little more than half as much two years ago.
President Trump certainly energizes some Republicans and gets them to the polls. But the President's presence also electrifies Democrats and even swing voters. That induces them to support Democratic candidates. That could be a big liability for Republicans in any district which has a chance of electing a Democrat this fall. However, the prevailing question is whether Mr. Trump's aura simply boosts Democratic voting or if it helps fuel Democratic wins?
And here may be the most obvious takeaway from all of the special House elections of the past 19 months: Democrats eked out a win with Conor Lamb in Pennsylvania. They metamorphosed a number of other Republican districts into competitive contests – but had little to show for it. That may be a trend worth watching as the midterms approach. Certainly Democrats will win some seats like Conor Lamb did. But that could be it. Maybe they just make a lot of other Republican seats really, really close.
Published at Wed, 08 Aug 2018 18:13:36 +0000