Can Democrats really use Chris Collins' indictment to tar Trump and GOP?
Can Democrats really use Chris Collins' indictment to tar Trump and GOP?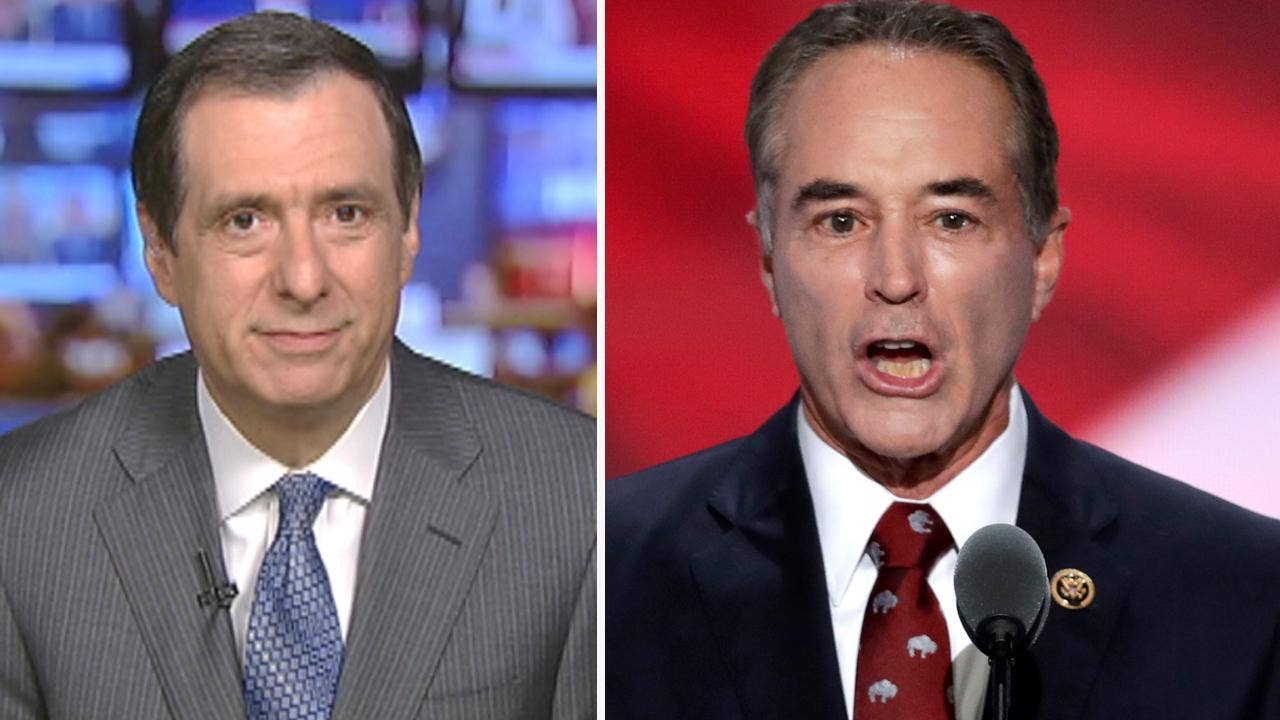 The indictment of Chris Collins, the Republican congressman from upstate New York, on insider trading charges is an unmitigated disaster for him, even though some prognosticators say he could win reelection anyway.
But does it really threaten the GOP's chances of holding the House, as some are proclaiming?
Even if Collins turns out to be guilty—and this is one of the strongest insider cases I've ever seen—can every other House Republican running this fall really be tarred with this brush?
I get that Collins was the first member of Congress to endorse Donald Trump, and that the opposition wants to tag him as part of the president's circle. Joe Scarborough said the "swamp" is now "up to Trump's neck" and "the fish rots from the head."
But while it's fine to hold Trump accountable for people like Scott Pruitt and Tom Price, he appointed them to his administration. Collins was elected by voters in the Buffalo area.
Nancy Pelosi declared that "the charges against Congressman Collins show the rampant culture of corruption and self-enrichment among Republicans in Washington today." That's a standard partisan shot, and I'd expect Republicans to say something similar if a Democratic lawmaker was arrested. But that doesn't make it true.
Paul Ryan tried to limit the damage by booting Collins from the Energy and Commerce Committee. Having an indicted member on the panel is, well, kinda awkward.
Still, the Washington Post declares that "the Chris Collins indictment ensures that ethics will be a major issue in the midterms."
Collins didn't help himself with a self-righteous denial at a "news conference" at which he took no questions.
Despite serving in the House, Collins was on the board of an obscure Australian company called Innate Immunotherapeutics, which has no approved drugs but was working on one to treat MS.
In June 2017, the indictment says, the CEO emailed the board that a crucial drug trial for the MS drug had been a failure. Collins, who happened to be at an annual White House picnic, emailed back:
"Wow. Makes no sense. How are these results even possible???"
Collins waited exactly 15 seconds after receiving the email before calling his son, and after they connected, Cameron Collins sold off his stock and avoided losses of $570,000. This was non-public information, obviously, and once the failed drug trial was announced, the stock plunged by 90 percent.
Cameron Collins was also indicted, along with his fiancee's father, Stephen Zarsky, who avoided $140,000 in losses by selling his stock based on the tip, prosecutors say.
The congressman couldn't sell his shares because he is a director. Collins said at the non-presser that he was only trying to help people by producing a miracle drug, that he himself had lost money and that he looks forward "to being fully vindicated and exonerated."
With Democrats needing 23 seats to flip the House, the timing is pretty awful, although New York analysts say Collins might hang onto the seat (and would have to resign if convicted). But while the Democrats may run against Republican corruption, in this case the alleged wrongdoing doesn't seem to have extended beyond Chris Collins' immediate family.
Published at Fri, 10 Aug 2018 08:00:00 +0000