Kansas Gov. Colyer hires lawyer for contested GOP primary
Kansas Gov. Colyer hires lawyer for contested GOP primary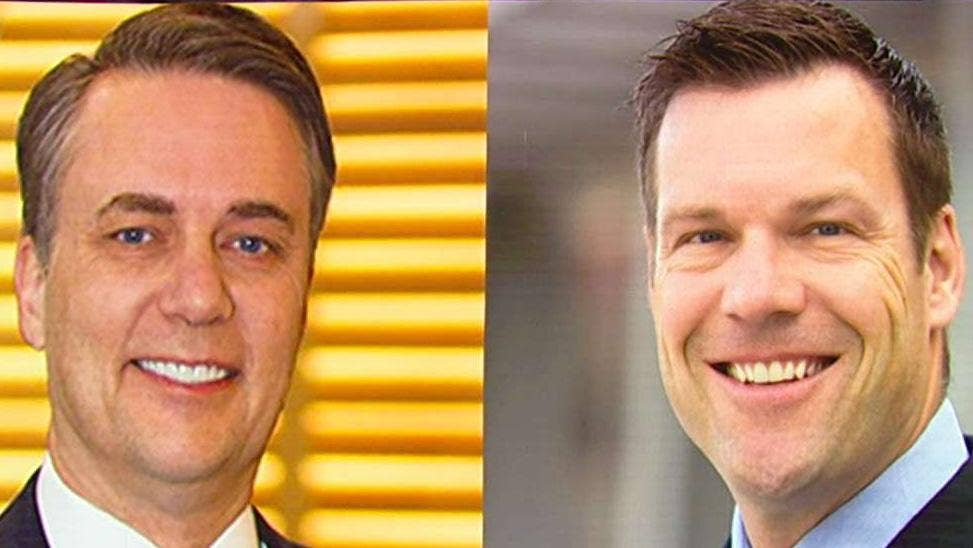 Kansas Gov. Jeff Colyer dug in for a legal fight over this past week's Republican gubernatorial primary, hiring an outside lawyer for the vote-counting process with Secretary of State Kris Kobach leading the incumbent by less than a tenth of a percentage point.
The Colyer campaign has hired Todd Graves, a Kansas City attorney who works on election law.
"Governor Colyer is confident that Todd Graves' experience as a U.S. Attorney and, in particular, his expertise in election law will be a valuable asset as we navigate this process," Kendall Marr, a spokesperson for Mr. Colyer, wrote in an email.
Mr. Colyer has ramped up pressure on Mr. Kobach as election officials continue to review the vote count and tally the remaining ballots. Mr. Colyer in a letter Thursday asked Mr. Kobach to recuse himself from advising county election officials on the matter, saying it had come to his attention that Mr. Kobach was making statements that "may serve to suppress the vote."
Mr. Kobach, who was endorsed by President Trump, formally recused himself Friday from his duties as secretary of state until the end of the primary process and designated assistant secretary of state Erick Rucker to fulfill his election responsibilities—a move that the Colyer campaign said was still insufficient. Mr. Kobach declined Mr. Colyer's request to transfer responsibility for the election to the Kansas attorney general.
Mr. Kobach refuted Mr. Colyer's allegations in a letter of his own Friday.
Continue reading this story in the Wall Street Journal.
Published at Sat, 11 Aug 2018 10:00:00 +0000