Cohen 'more than happy' to talk to Mueller, tell 'all that he knows,' lawyer says
Cohen 'more than happy' to talk to Mueller, tell 'all that he knows,' lawyer says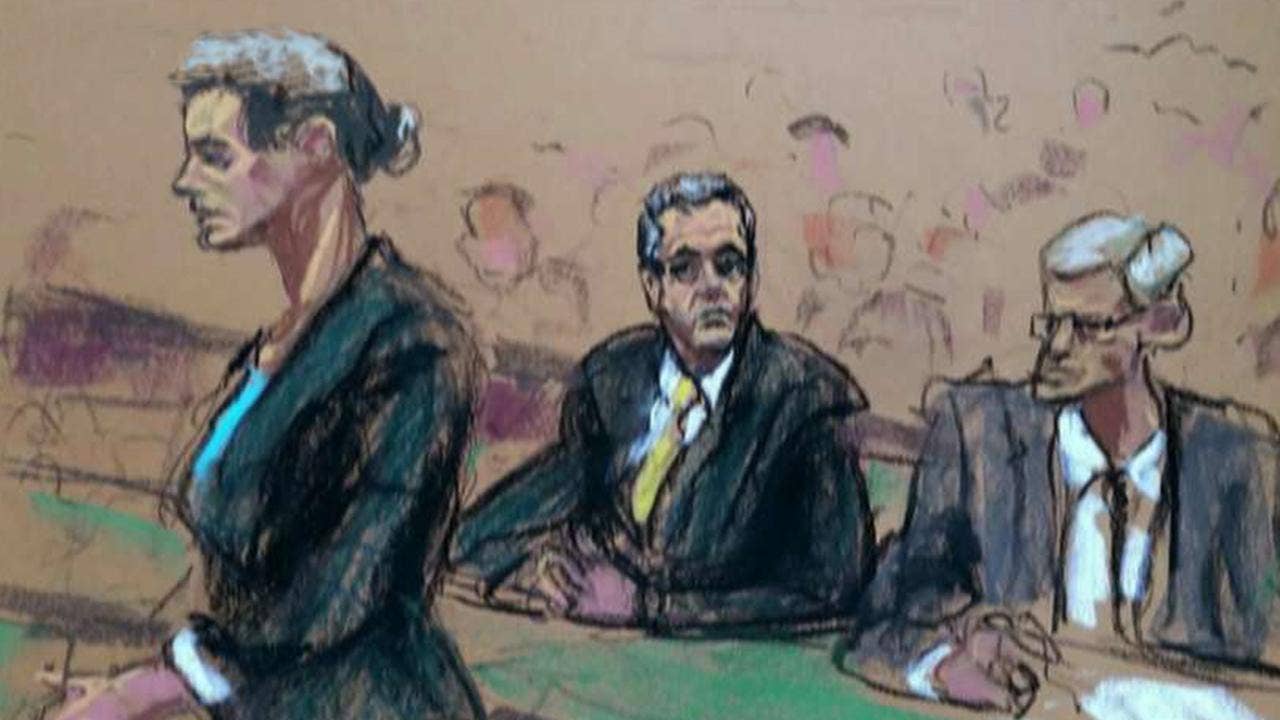 Lanny Davis, the attorney for President Trump's former personal attorney Michael Cohen, said Tuesday that his client is "more than happy" to tell Special Counsel Robert Mueller "all that he knows."
Cohen pleaded guilty Tuesday to campaign-finance violations and other charges. He said Trump directed him to arrange the payments of hush money to porn star Stormy Daniels and former Playboy Playmate Karen McDougal to fend off damage to his 2016 White House bid.
In entering the plea, Cohen did not specifically name the two women or even Trump, recounting instead that he worked with an "unnamed candidate." But the amounts and the dates all lined up with the payments made to Daniels and McDougal.
Harmeet Dhillon, an attorney and Republican National committeewoman in California, said Davis appeared to sell his client out because she believes it is a "real stretch" to say that someone who is paying off hush money to a blackmailer is trying to affect the outcome of an election.
Cohen could have received up to 65 years in prison if convicted of all charges. However, as part of his plea deal, Cohen agreed not to challenge any sentence between 46 and 63 months. The deal does not involve a cooperation agreement with federal prosecutors.
Cohen's plea follows months of scrutiny from federal investigations and a falling-out with the president, for whom Cohen once said he would "take a bullet."
Davis told MSNBC's Rachel Maddow on Tuesday that Cohen has knowledge that would be "of interest" to the Mueller investigation. He mentioned the Trump Tower meeting on June 9, 2016. The meeting is key to Mueller's probe into contacts between the Trump campaign and Russia.
Donald Trump Jr. and other campaign figures, including Jared Kushner, the president's son-in-law, and then-campaign chairman Paul Manafort, attended the meeting.
The Trump team maintains that the meeting failed to yield compromising information on Clinton, Trump's Democratic opponent.
"The obvious possibility [exists] of a conspiracy to collude and corrupt the American democracy system in the 2016 election, which the Trump Tower meeting was all about," Davis said. "But also [there's the possibility of] knowledge about the computer crime of hacking and whether or not Mr. Trump knew ahead of time about that crime and cheered it on."
Twelve Russian military intelligence officers hacked into the Clinton presidential campaign and the Democratic Party and released tens of thousands of private communications in a sweeping conspiracy by the Kremlin to meddle in the 2016 U.S. election.
The 29-page indictment lays out how, months before Americans went to the polls, Russians schemed to break into key Democratic email accounts, including those belonging to Clinton campaign chairman John Podesta, the Democratic National Committee and the Democratic Congressional Campaign Committee. Stolen emails, many politically damaging for Clinton, appeared on WikiLeaks in the campaign's final stretch.
Davis had said that the Cohen's plea showed Trump committed a crime.
Trump's personal lawyer, Rudy Giuliani, noted in a statement that "there is no allegation of any wrongdoing against the president in the government's charges against Mr. Cohen."
Daniel Petalas, a former prosecutor in the Justice Department's public integrity section, said, "This brings President Trump closer into the criminal conduct."
"The president has certain protections while a sitting president, but if it were true, and he was aware and tried to influence an election, that could be a federal felony offense," Petalas said. "This strikes close to home."
Fox News' Samuel Chamberlain, Adam Shaw, John Robert and the Associated Press contributed to this report.
Published at Wed, 22 Aug 2018 06:00:00 +0000