Joe Biden ends Tampa, Florida rally due to rain
Joe Biden ends Tampa, Florida rally due to rain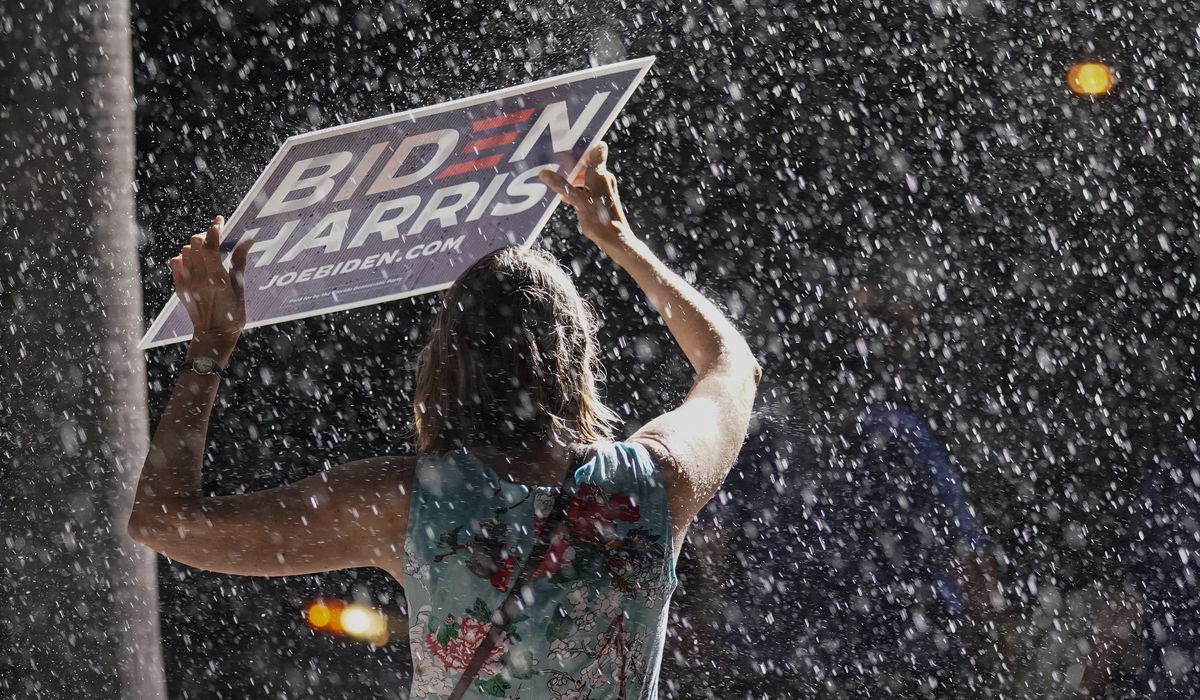 WASHINGTON — A little rain didn't stop Joe Biden on Thursday night in Tampa, Florida. But a lot of rain did.
The Democratic presidential nominee was forced to wrap his speech up early at a drive-in rally at the Florida State Fairgrounds after a brief shower turned into a torrential downpour.
Biden picked up his binder and dashed off the stage as the rain came down, scattering the crowd of people who had gathered near the stage to hear him speak. The campaign said 285 cars were there.
Biden focused his remarks on President Donald Trump's handling of the coronavirus and his efforts to undermine the Affordable Care Act. He also went after the president for holding an earlier rally in Tampa without following social distancing guidelines to avoid the spread of the virus.
Biden said Trump "just had a superspreader event here again," but added, "he's spreading more than just the virus – he's spreading division and discord."
Copyright © 2020 The Washington Times, LLC.
Published at Fri, 30 Oct 2020 00:01:32 +0000